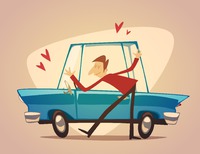 Insurance Claims
Here at Rich's Auto we are devoted to ensure your car is to look as beautiful as the day you first bought it!
Body Work
We specialize in body paint, dents, bumps, and rust on your vehicle. If you're looking for work done, you came to the right place!
Diagnostic Scans
Rich's Auto is committed to being straight forward and honest with you in finding the solution to your damage vehicle with the lowest cost. For the charge of $75 we can get to the bottom of the problems with our diagnostic run through.
Pennsylvania Official Inspection Station
If you're looking to renew your inspection, you came to the right place where we can inspect your emission and safety for your vehicle for $49.99 only.
Oil Change Specials
Oil Changes comes with filter! From starting price of 29.99 and up. We service oil from regular, MOBIL1, and Mercedes!
Engine Replacement
Sounds like you're having trouble starting your car. If you are, we have starting prices from $650 and up on replacing that engine for you.
Transmission Replacement
You could be due to a transmission replacement, if you're having issues switching gears. At Rich's Auto we have starting prices at $650 and up to replace that old transmission for you!
---
Call us at: (215) 492-6633
` E-Mail: Richautosale6299@gmail.com